Clear Glass Bricks Save All Small DarkRoom
Views: 9 Author: Site Editor Publish Time: 2022-04-14 Origin: Site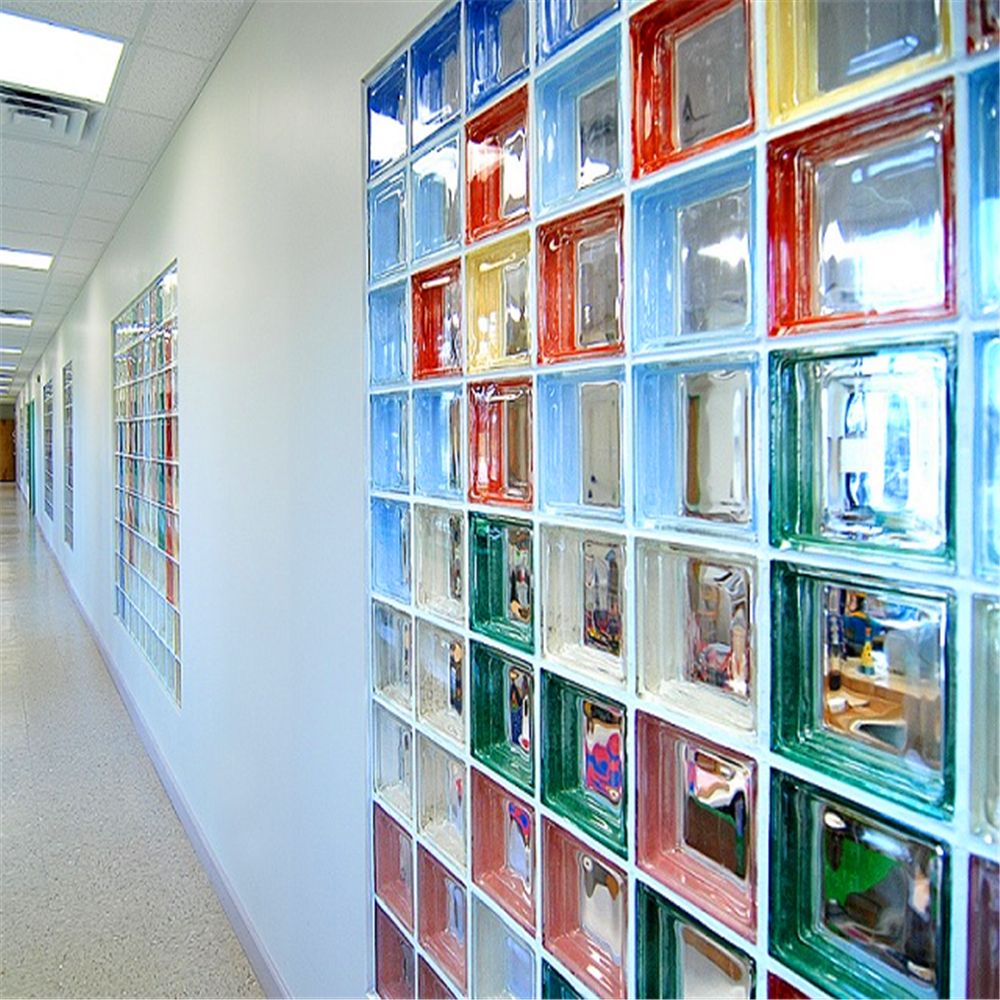 Glass brick is made by glass panel that presses shape or hollow box shape glass goods. So the popular glass brick is divided to solid glass brick and hollow glass brick this two big categories.
Glass brick is small outfit choice all the time,it has been involved in home improvement for so many years, industry reviews are neither good nor bad,how to taking advantage of this element is very depend on the design .
If it is in the right hand, it will become superior and resplendent.
But in some design, it looks like magician especially when you use the colorful glass brick.Generally speaking, colorful glass brick is hard to handle.
Now the glass brick entered everyone's vision again,it became more and more popular by the use of the designer, especially it is the saviour of the small family to save the light. To create an economical and practical design .
The light of a lot of door porch is a bug, glass brick can not only pass through the light, and distinctive grain still can serve as the adornment of a space.
The kitchen is the gathering ground of lampblack,glass brick will not afraid, because it is easy clean as the ceramic tile . Especially below the circumstance that kitchen's daylighting is not good, the outdoor light can completely through glass brick, increase daylighting at the same time also cleverly expanded the field of vision of the room,is it sweet to see the warm light and shadowy figures in the kitchen?
Glass brick is not transparent, its sound insulation and heat preservation effect extremely good. Hazy texture, gentle light, it can be used as a magic tool to improve the level of small family appearance.
Long and narrow space does not feel depressed by the glass brick material pledges, and still having hazy simple sense, give you the clean feeling.
Glass brick use in balcony, this designed absolutely match simply, the light and shadow of graceful is the gift that nature bestow simply, especially have the home of fresh air system , it do not need to open a window, can keep both heat preservation and sound insulation .
This is glass brick, return sound insulation than wall, as transparent and private as ice,with rich layers of appearance, soft light, with sense of advanced, Have you considered glass bricks for your decoration?