Why are narrow side sliding doors so popular?
Views: 4 Author: Site Editor Publish Time: 2022-06-30 Origin: Site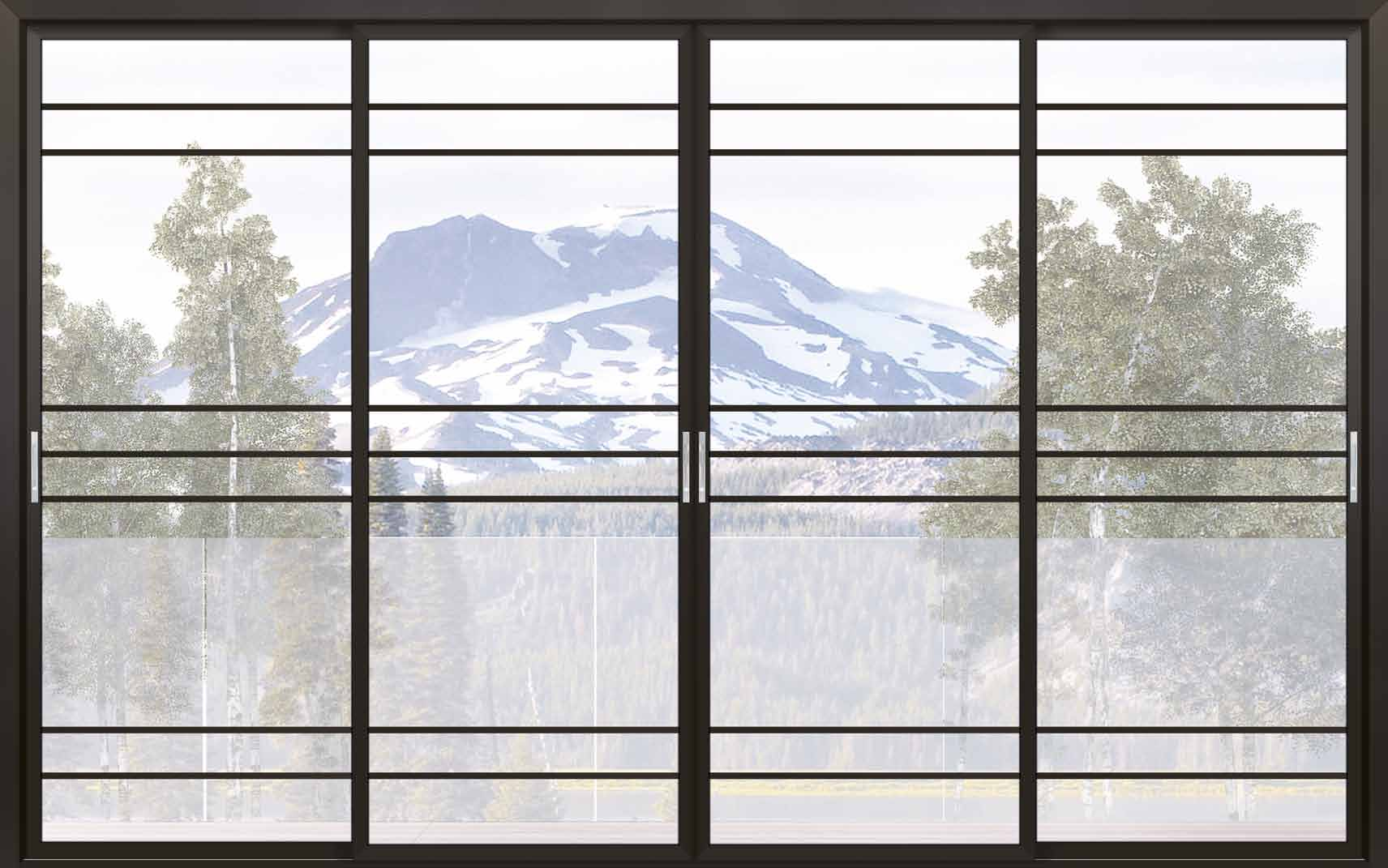 With the advancement and development of science and technology, the sliding door has been continuously improved and upgraded, so the narrow side sliding door has also become the darling of the new era and is very popular. Today I will share with you the minimalist narrow side sliding door which is leading the trend.
The narrow side sliding door enriches the scope of use of indoor space, which is large enough to be suitable for various house types, villas, etc., and small enough to be widely used in spaces of dozens of square meters.The styles are more in line with the development trend of modern trends.

Embedded door frame, the actual sliding door has its own hook, which completely solves the sealing problem of the product. Front and rear double glass door lock design. High strength stainless steel rails.
Enjoy home life. Simplicity, practicality and money saving are the basic characteristics of modern minimalist style. This is because people always hope to reflect a certain cultural taste while being economical, practical and comfortable. The minimalist style not only pays attention to the practicality of the room, but also reflects the delicacy and personality of industrialized social life, which is in line with the life taste of modern people.
Briefly describe the features and benefits of the product

Product description:

Color standard: skin black, skin white
Profile standard: national standard native aluminum alloy profile, door frame thickness: 115mm; door leaf width 45mm; wall thickness: national standard 1.6mm; glass standard: standard hollow 15A automotive-grade double-layer tempered transparent glass.
Standard hardware: the upper notch of the door leaf is fortified with double wheels, the lower part of the door leaf is equipped with 304 stainless steel body, high-strength load-bearing mute 4 pulleys, double-sided double-point luxury lock.
The biggest advantage of the narrow side sliding door is: saving space and improving space utilization. Generally can be used in living room, balcony, study, cloakroom and other places.

1. Embedded frame: When the door leaf is closed, the embedded door frame, the rubber strip inside the door frame is more sealed, more noise-reduced, and quieter.
2. Damping system: It has the characteristics of mute, buffer, anti-pinch, anti-collision, anti-shake, anti-jump and so on.
3. High-purity aluminum material, stainless steel rail: strong hardness, solid and stable structure.