What is the difference between smart glass and self-sticking dimming film(PDLC film)? How to choose?
Views: 11 Author: Site Editor Publish Time: 2022-07-20 Origin: Site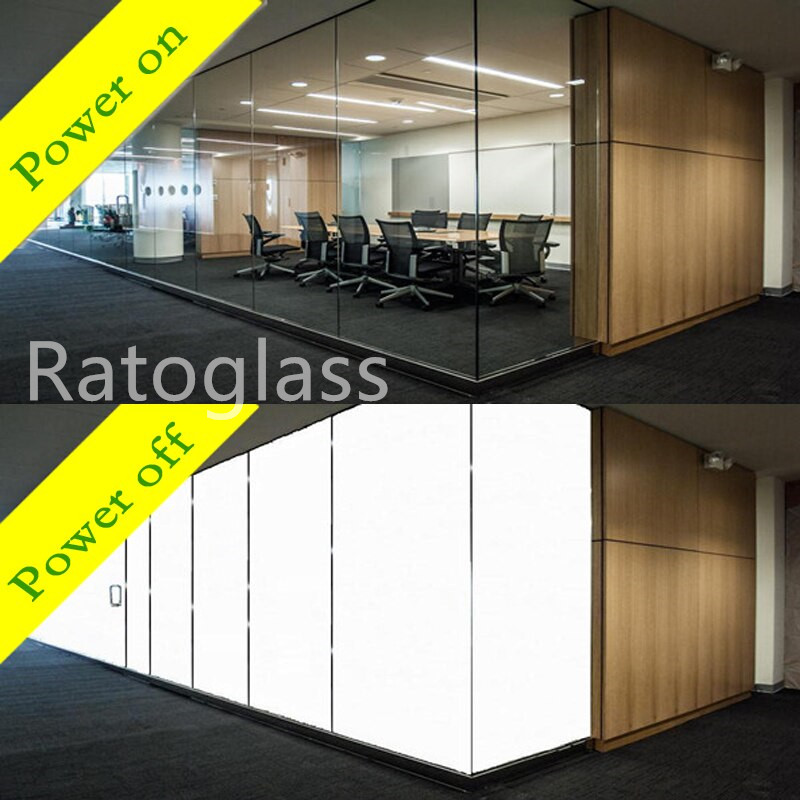 In order to achieve both secret and open sense of space, many people have noticed the decoration industry's new glass - intelligent dimming glass and self-sticking dimming film. So, what's the difference? How to choose?
First of all, we need to understand the main difference between dimming glass and self-adhesive smart film.
1.Cost
Intelligent Smart glass is a dimming film sandwiched between two layers of original glass and made of laminated glass under high pressure. Self-adhesive dimming film is made of ITO film with adhesive directly, which can be directly attached to the glass. In terms of cost, self-adhesive film can save the cost of the original glass and all the costs of glass processing, the price will be relatively lower.

2.Transport
Smart glass is fragile and heavy, transportation has risk, in long-distance transportation must pack by wooden cases, wooden cases and freight is relatively high. Dimming film can be directly rolled into drum packaging, small volume, low freight, more safe and convenient transportation.

3.Installation
The installation method of dimming glass and ordinary glass is basically consistent, besides the guidance of the manufacturer that wiring needs, other projects can be completed like the installation of ordinary glass. However, the film process is more complex, requires a clean and smooth glass surface, and requires skilled operator technology, need to pay attention to the point is very much.

4.Safety
Smart glass appears in the form of glass, strength and hardness are higher, artificial damage rate is low. And self-stick dimming film is relatively more expensive, it is in the form of film, so when used ,we have to avoid being hard objects, sharp objects scratch.
In this case. it seems like dimming glass and dimming film are different, dimming glass cost is higher, transportation is more troublesome, but it's installation is simple and with high safety. On the contrary, although the pdlc film the cost is low, but the installation is more troublesome, safety is not as good as dimming glass.
So how to choose dimming glass and self-adhesive dimming film?
In fact, this problem is very simple, for some customers who have already installed good glass and want to have dimming effect, film is a very good way. However, self-adhesive dimming film is recommended to be used in a relatively open environment to avoid people curious to uncover the film and shorten the service life. Dimming glass does not have these concerns, office, hotel, do partition, doors and Windows can be used.
Here we suggest everyone choose according to their own needs, compare things is good or bad, all depends on how you use it.