What does the advantage of glass brick have?
Views: 6 Author: Site Editor Publish Time: 2022-07-21 Origin: Site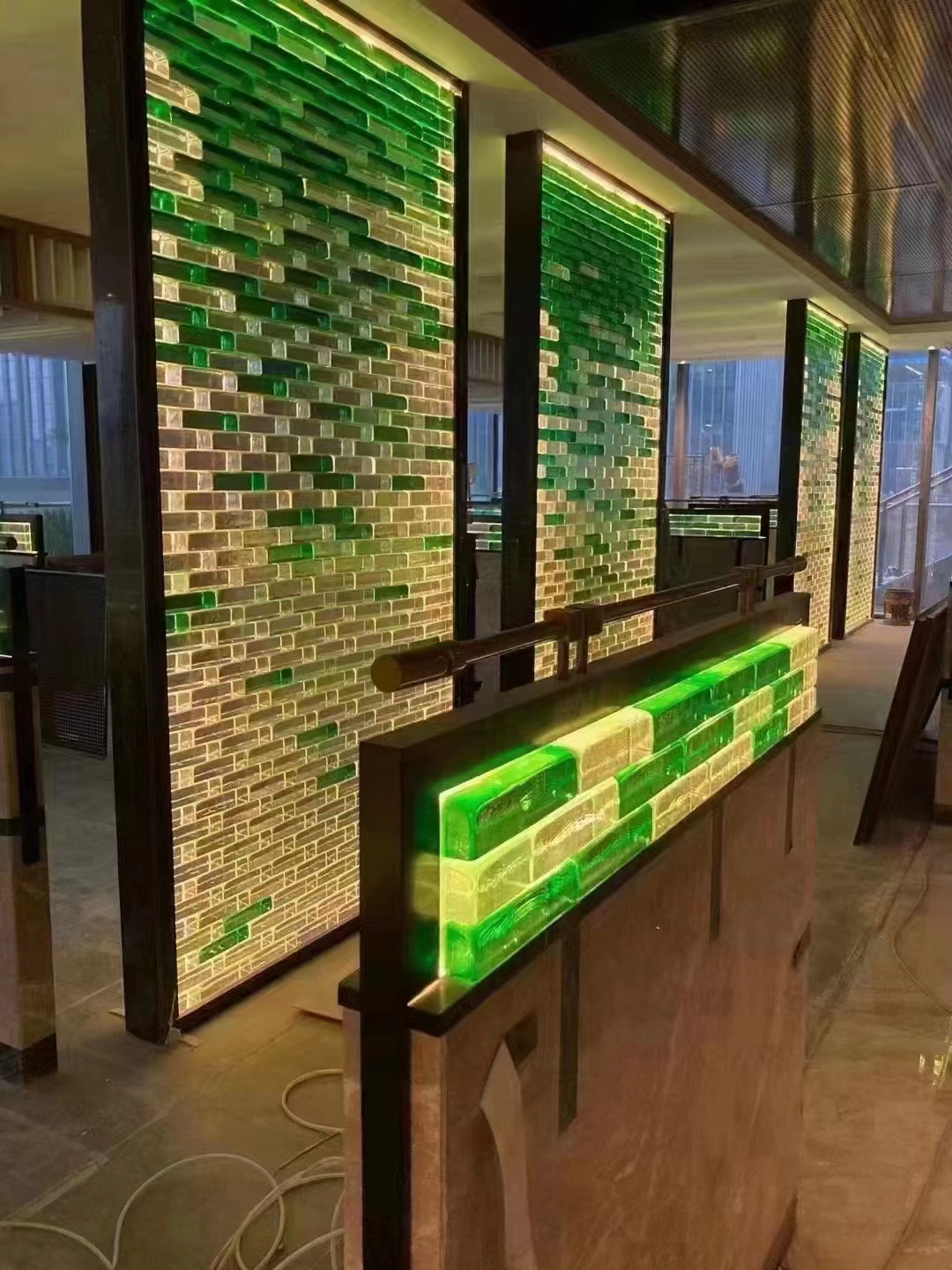 What does the advantage of glass brick have?
Glass brick is to use transparent or color glass master to suppress the block that make shape, bigger vitreous product of bodily form. Most cases are used to do a kind of structural material, the area that uses is the daylighting bad area such as porch between bathroom.
1. The advantage of glass brick -- dustproof, moistureproof and prevent the dew.
Glass brick is in dustproof , moistureproof and prevent the dew better than common double deck glass. Glass brick also has wonderful effect on preventing atomization. For example, when the indoor temperature is 20 degrees, Celsius and the humidity is 60 percent, the outdoor temperature is not atomized even when it is minus 2 degrees Celsius, because of heat insulation performance, energy saving, and the refreshing atmosphere caused by no atomization.
2.The advantage of glass brick -- Little cost
Glass brick has a variety of advantages, first the price is not expensive ,the material adds construction to calculate vitreous brick structure to be in 300 yuan with current price level, this is in reasonable price compare with other adornment material . Glass brick is decorating the use scale that has quite big on the market, use in comparative place commonly, build the atmosphere of full of beautiful things in eyes with its. Additional, as a result of glass product itself characteristic, be used at daylighting or waterproof also very common.
3.The advantage of glass brick -- flexible use
The use of glass brick is more flexible, the glass brick combination of different specifications can present a different dimensional aesthetic feeling, after glass brick was used between bathroom, it can solve prevent damp problem, have hazy implicit beauty effect. Partition uses glass brick, it can have lie between and ceaseless dimensional and feel beauty. The balcony built in glass brick exterior elevation, it can anti rust mark, anti corrosion etc.