WHAT ARE FIRE RATED GLASS USED FOR?
Views: 43 Author: Site Editor Publish Time: 2020-09-27 Origin: Site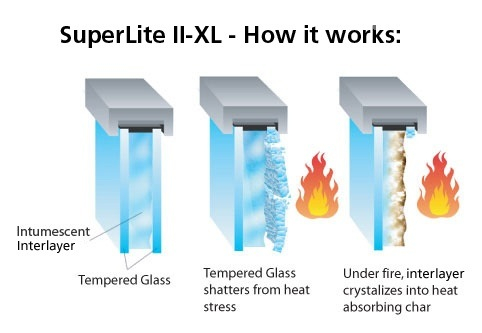 Fireproof glass partition is glass designed to reduce the spread of fire and smoke. As far as fire-resistant glass is concerned, there is a fire-resistant glass that can minimize the spread of smoke and fire, but does not limit the heat transfer through doors or windows.
Double layer fire resistant glass and Inorganic crystal sillicon fireproof glass will minimize radiant heat transfer. Due to the expansion layer between the glass panels, the glass prevents the transfer of heat, fire and smoke. When glass was ignited, it was invented to be broken. The fragments will "activate" the expanded inner layer, causing it to expand. Then, it can "repel" heat. The amount of heat that can be dissipated before rupture depends on the chemical properties of the entire glass and frame. According to the requirements of the building, a wire can be added to the glass to make it a fireproof safety glass. This can prevent it from being forcibly destroyed.