Glass in architecture – A material for sustainable building?
Views: 21 Author: Site Editor Publish Time: 2021-01-04 Origin: Site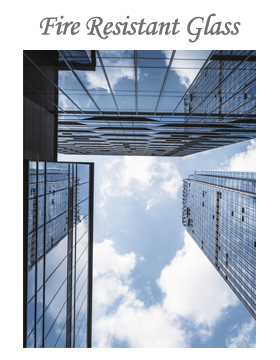 Glass has been part of the history of mankind for thousands of years. The material has become established in numerous variations in contemporary architecture. Thanks to innovative technologies, unusual shapes as well as sustainable products can be produced with glass. Read this article to find out why this building material is so popular and how architects use it in an optimal way.
The visual merging of living space and nature
Due to its translucence, glass in architecture generates a pleasant and roomy spatial atmosphere. The material meets today's generation's desire for more transparency: It allows for both a view outward as well as inward and lends a sense of space. Living space and nature or neighborhood become one unit.
Glass is also a more resistant and dimensionally stable building material, odor-neutral, hygienic and easy to maintain That is why it is used in windows, on facades and as roofs. In buildings, transparent sliding elements, such as in kitchens and bathrooms, or transparent partitions in large office rooms are made of this material. Glass is also used in architecture for elevators or balcony railings.
Innovative architecture projects with glass.
The Berlin designer Holger Jahns determined that architects often provided for curved glass in their drafts. The technical possibilities for implementation, however, only developed in recent years. Exceptional design concepts, such as the curved balconies on the Elbphilharmonie (concert hall) in Hamburg have been created The roof terrace of the ARoS Aarhus Art Museum in Denmark receives its visitors on a curved path, with a sensational view of the city In Taiwan, there is a 17-meter tall chapel in the form of a female high-heeled shoe –its facade consists only curved blue glass.The glass balconies of the Messner Mountain Museums Corones in Bruneck, northern Italy is presented in a similar cur
ved fashion. This is a design by Zaha Hadid. Architects of the Bonner Power-Tower worked with the innovative technology of "structural glazing." The facade looks like it was made from one piece. In order to obtain this look, the individual panes of safety glass are bonded with each other and are held via clamping profiles or connecting points.
Sustainable building with the high-tech material of glass
Glass production has changed greatly in recent years. Today, 30 percent of the raw materials come from melted old glass. In addition, the thermal insulation values of this building material have improved significantly due to high-tech mixtures. With 3-times ISO windows, a U-value of up to 0.4 W/m2K can be achieved. Buildings with such glazing thus have a significantly higher energy efficiency. An important point for more sustainability.
Furthermore, low-E and infrared coatings are used. They make it possible for glass to only absorb certain color spectra from light. In combination with shadow and ventilation systems,glass facades are extremely efficient int he winter and provide pleasant shadows in the summer. Another example of the sustainable use of glass is the FBA campus of the American federal police FBI in Miramar. The architects Krueck + Sexton chose a glazed facade that utilizes the light ratios optimally: 75 percent of the workplaces are so well lit during the day that no additional electric light is required.
Curved glass for more design freedom
Glass will also play a major role in architecture in the future. Technologies for curved glass are currently still too expensive and thus prevent large-scale application. Curved profile glass or fluid glass could be a solution. This gives architects and engineers new opportunities for design. This concerns both the design as well as the sustainability of building projects.