Glass Block Wall Panels for Industrial Purposes
Views: 123 Author: Site Editor Publish Time: 2021-10-21 Origin: Site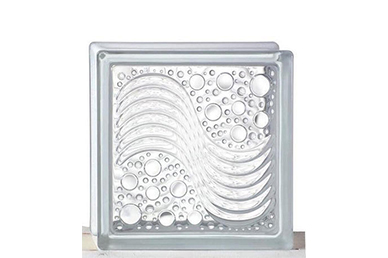 Glass Block, also referred to as glass block, is simply an artistic structural feature made of glass. The appearance of many glass blocks will vary greatly in size, shape, color, and texture. Glass blocks give visual distortion while admitting natural light into a room. The modern glass block has been developed from earlier pre-existing prism glass techniques in the early 1900's to give natural light in industrial production plants. These blocks have evolved from an initial concept of combining light with heat transfer throughout the manufacturing process to include the different processing steps of polishing, crystalline formation and molds to make decorative glass objects.
A Glass Block Wall Panel is a highly decorative structural feature that can be added to an existing factory or production facility. Glass Block Wall Panels are often used to beautify large working areas, but their aesthetic value can also be included in small industrial shops that do not have adequate floor space. A Glass Block Wall Panel consists of a series of Glass Blocking Panes. These Panels consist of several vertically positioned Glass Blocks that are mounted on a Metal Frame. The Glass Block Walls is usually a solid color of choice that is then mounted on a framework that is attached to the ceiling or walls of any office or shop. The amount of Glass Block Wall Panels that are needed to cover a working area depends on the overall ceiling height and available floor space.
Glass Block Wall Panels offers a wide variety of benefits, including the ability to add decorative flair, increase production, and allow for easier product visibility. They are also cost effective when purchased in bulk. Some of the more popular uses for Glass Block Walls include hanging picture frames, decorating countertops and walls, creating a storefront, advertising a new product, or increasing traffic by displaying the shop's products. If one were to install a series of Glass Block Wall Panels in an office, the office could have a professional, yet trendy look that would catch the attention of all who pass by. A Glass Block Wall Panel is a decorative feature that is sure to catch the interest of those who enter an office.