Glass Block - An Architectural Treasure Chest
Views: 41 Author: Site Editor Publish Time: 2021-09-07 Origin: Site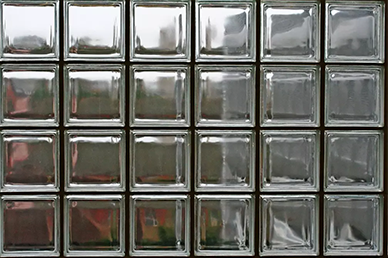 Glass block is quite simply a special building material. It inherently has a complex relationship with light both natural and artificial. As light fluctuates so too do the underlying material's look and the surroundings. Even with the toughest block, if used as only accent pieces, the outcome is always the same-a visible visual link between inside to outside, or between interior spaces and the exterior. When considering the design elements of a new kitchen or bathroom for either residential or commercial use, the use of glass should definitely be considered.
One of the best ways to use blocks in your decor is with an intention behind them rather than a surface intention. Using glass block as a trim, for example, is not only simple and effective, but also gives you a striking visual connection to the outdoors while visually dividing rooms or even individual patios. Likewise, arranging windows with regard to their placement relative to one another can create a striking and visually efficient focal point in an otherwise empty space. And the possibilities for other uses are practically endless.
Glass blocks come in many different forms such as panels, bricks, and solid glass blocks. But the one feature common to all these forms is that they can be used in a multitude of ways. Glass blocks are masonry products, so there are a few things you should keep in mind before you choose your pattern. For example, some panels and bricks are more square than others and some panels and blocks are textured for a particular look. If you are looking for a specific pattern or want your project to have a certain look or color, you should take this into account.