China hollow glass bricks for daily use
Views: 3 Author: Site Editor Publish Time: 2022-07-28 Origin: Site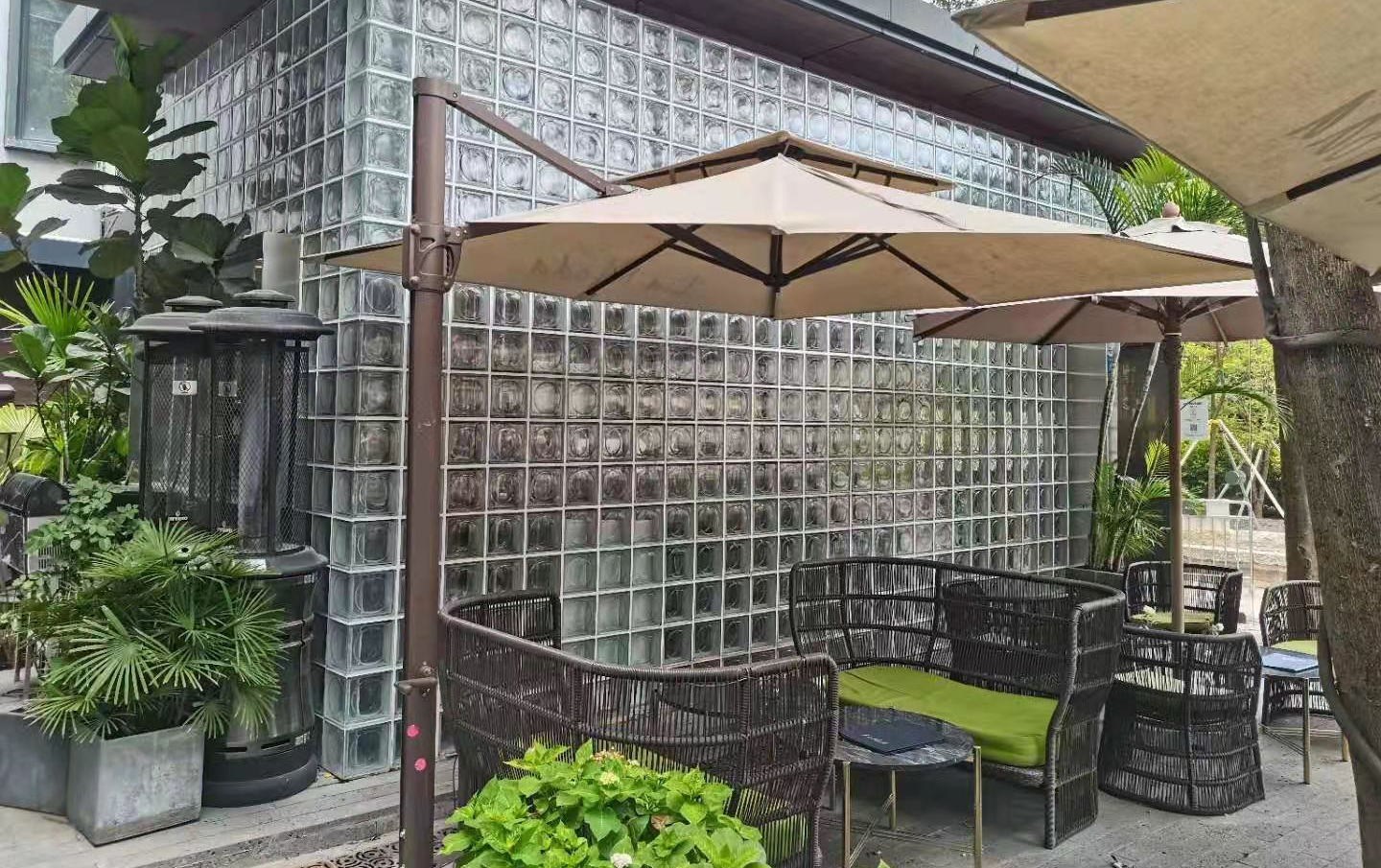 Hollow Glass Brick is a kind of high-class decorative building material which is made by glass and formed by 2 pieces of half-body Glass Blocks melt-connected under high temperature. Nowadays it is widely used in modern construction projects indoor and outdoor due to its easy way of installation and multi-functional capabilities below:
1. Environmental Protection
Same as the traditional glass, Hollow Glass Brick is a kind of transparent material made by inorganic minerals melted under high temperature. With the specialties covering avirulent, non-polluted, nonradioactive, non-irritant, non-odor and mothproof, it is proved to be a "green" building material with never any infraction. By an effective decrease of the light pollution from other materials living arround, Hollow Glass Brick becomes one of the best materials in indoor decoration use and to adjust the interior light.
2. Heat resistance
By its vacuum body structure, Hollow Glass Brick enables an efficient light absorption without increasing the room temperature in Summer season and in Winter, it could effectively prevent the emanation of the room quantity of heat
3. Frost resistance
Hollow Glass Brick could be used in any world-wide area especially those with big different temperature indoor and outdoor due to its character of hardly being frosted. The maximum temperature difference could be 40 degree centigrade between inside temperature and outside temperature.
4. Sound Insulation
Also by its vacuum body structure, Hollow Glass Brick could be used in exterior wall to reduce the occupy area of the glass window to allow a better light absorption and sound insulation. Being the interior wall, Hollow Glass Brick could enhance the interior light absorption and remain the sound insulation in the same time.
5. Fire resistance
Fire resistance limit of Hollow Glass Brick is 72 minutes, which is approved as "Grade A" in China National Fire Resistance Standard which has only Grade A/B/C.
6. High brightness and Low transparence
Hollow Glass Brick could be a most effective building material to protect the privacy while remaining the room light absorption. It brings a soft and average light spread inside the room to avoid any comfortlessness caused by the direct sunlight.
7. High intensity
With the super high intensity body, Hollow Glass Brick could be a theft proof use for home use or public.
8. Atomization Resistance
With this specialty, Hollow Glass Bricks are always in a natural surface looking without any dew or atomization even under a room temperature of 20 degree Centigrade while outdoor temperature is -2 degree centigrade. This could avoid the erosion towords the product from mirage.