Hollow glass block project in UAE completed! Great job!
Views: 31 Author: Site Editor Publish Time: 2022-05-26 Origin: Site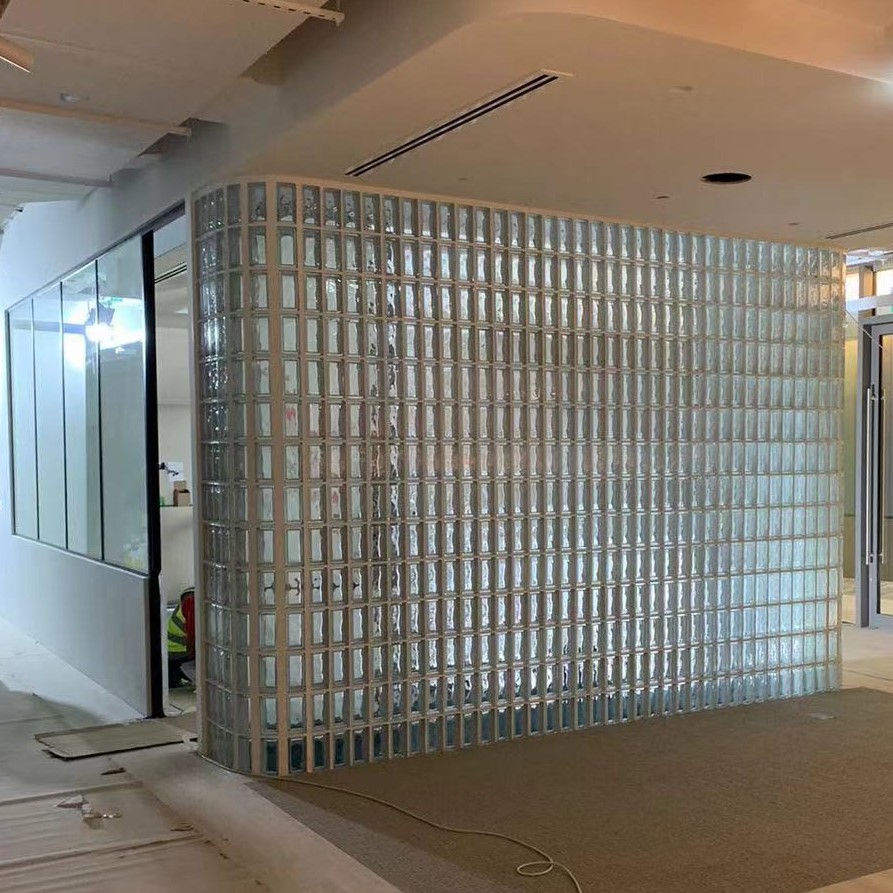 The high light transmittance of glass blocks is better than that of general decorative materials. The walls made of glass blocks have high lighting properties. Glass blocks also make the whole room full of soft light through diffuse scattering, which solves the discomfort caused by direct sunlight. The sunlight can achieve secondary light transmission through the glass blocks wall, or even three times of light transmission, which greatly improves the indoor light environment level. Glass blocks can diffuse the light, so that the indoor atmosphere is stable and soft.
This is hollow glass brick of 90*190*80mm
Building a glass brick wall is similar to building an ordinary brick wall. The construction personnel determine the installation position first, then set the horizontal line, use a spacer to locate the position between each brick, and finally fill the gap with white cement to complete.
After the glass wall is completed, it is beautiful and neat, and it is a beautiful landscape in interior design.